CANCUN, A PLACE FULL OF HISTORY AND PLANS TO ENJOY THE RIVIERA MAYA of Hotel Maya Caribe Faranda Cancún
Blog Hotel in Cancun
CANCUN, A PLACE FULL OF HISTORY AND PLANS TO ENJOY THE RIVIERA MAYA
Faranda Posts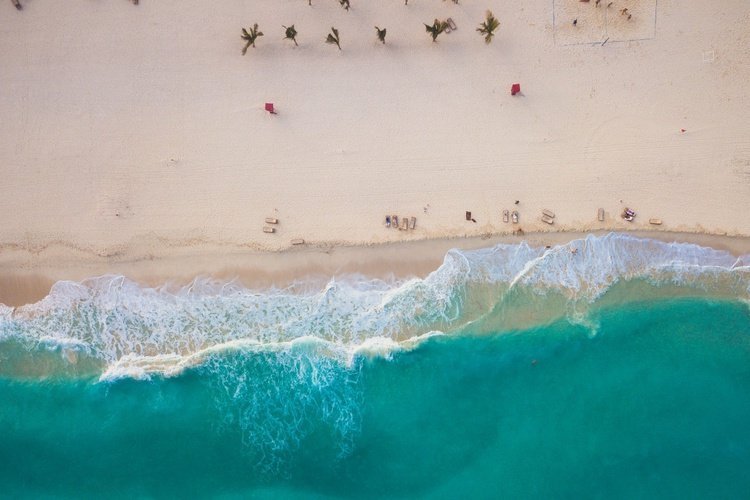 With its shimmering white sand and the beautiful turquoise blue of the Caribbean Sea, Cancun is Mexico's most famous destination in the world. It was the Itzaes settlement, a Mayan village that learned to live in the jungle. Of the greatness of its town they are vestiges like the city of cobá, the strength of Tulum among others. Cancun is also known for its wonderful beaches, its many tourist centers and its lively nightlife.

Discover 5 of the places you cannot miss in Cancun are:

1. Playa del Carmen and Tulum

It is the main destination of the Mayan Riviera, its beaches, its fifth avenue to go shopping, and its gastronomic offer is first class. You cannot miss the Ruins of Tulum.

2. Visit the archaeological site El Rey

It is always good to visit the vestiges of the past to connect with the culture of the different places we visit, enjoy strolling among its ancient buildings, its pre-Hispanic ruins without having to leave the hotel zone.

3. Mayan Museum of Cancun

It is a space for the cultural exhibition of the Mayans. You can visit the San Miguelito archaeological zone next to the museum.

4. Commercial area

Visit the famous shopping centers in Cancun, you will find international brands and all kinds of restaurants.

5. The castle, Chichen Itza

It is one of the 7 wonders of the modern world, it is an archeological site that undoubtedly impacts its constructions to those who visit it. Take the opportunity to visit Valladolid, a very picturesque nearby town.

Take the opportunity to rest and be tempted by the innumerable plans that Cancun offers you in your vacations. Visit us!
Back